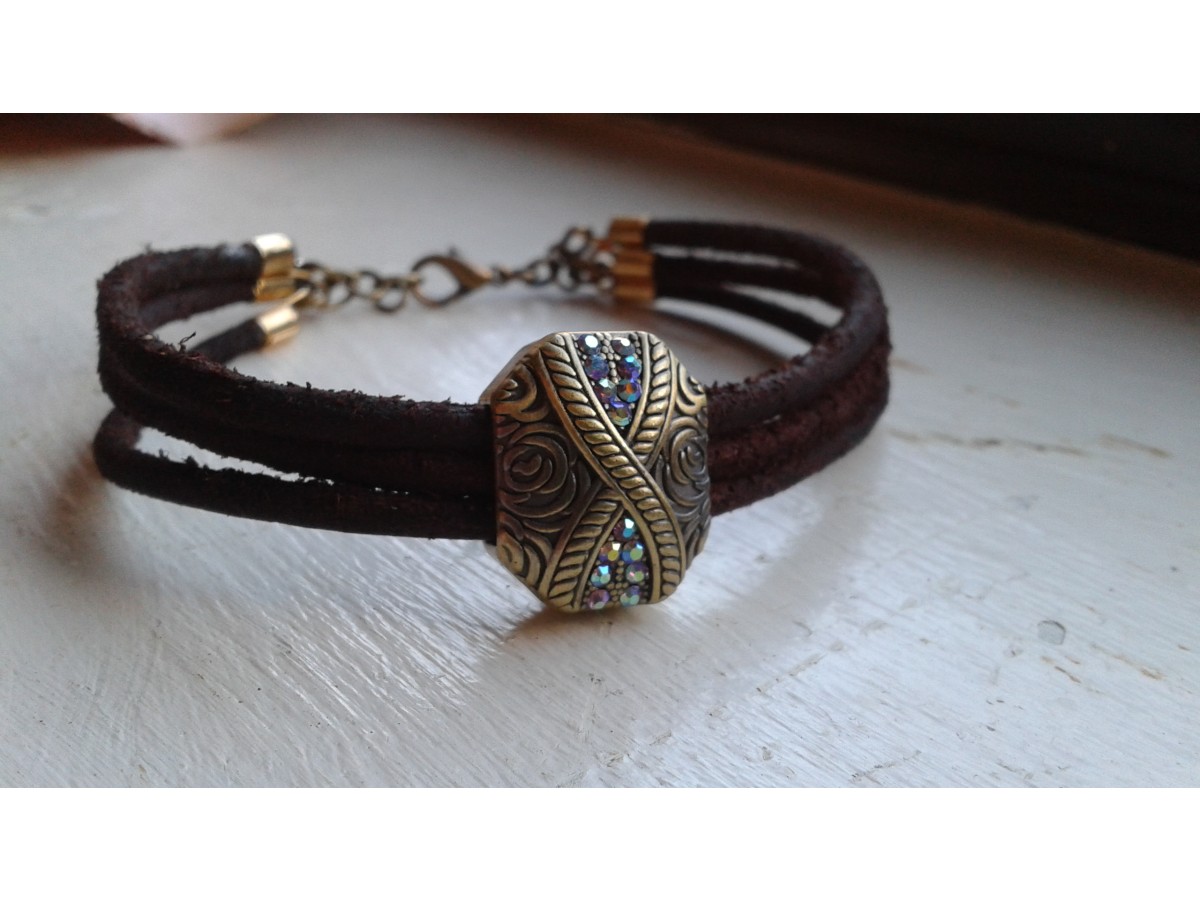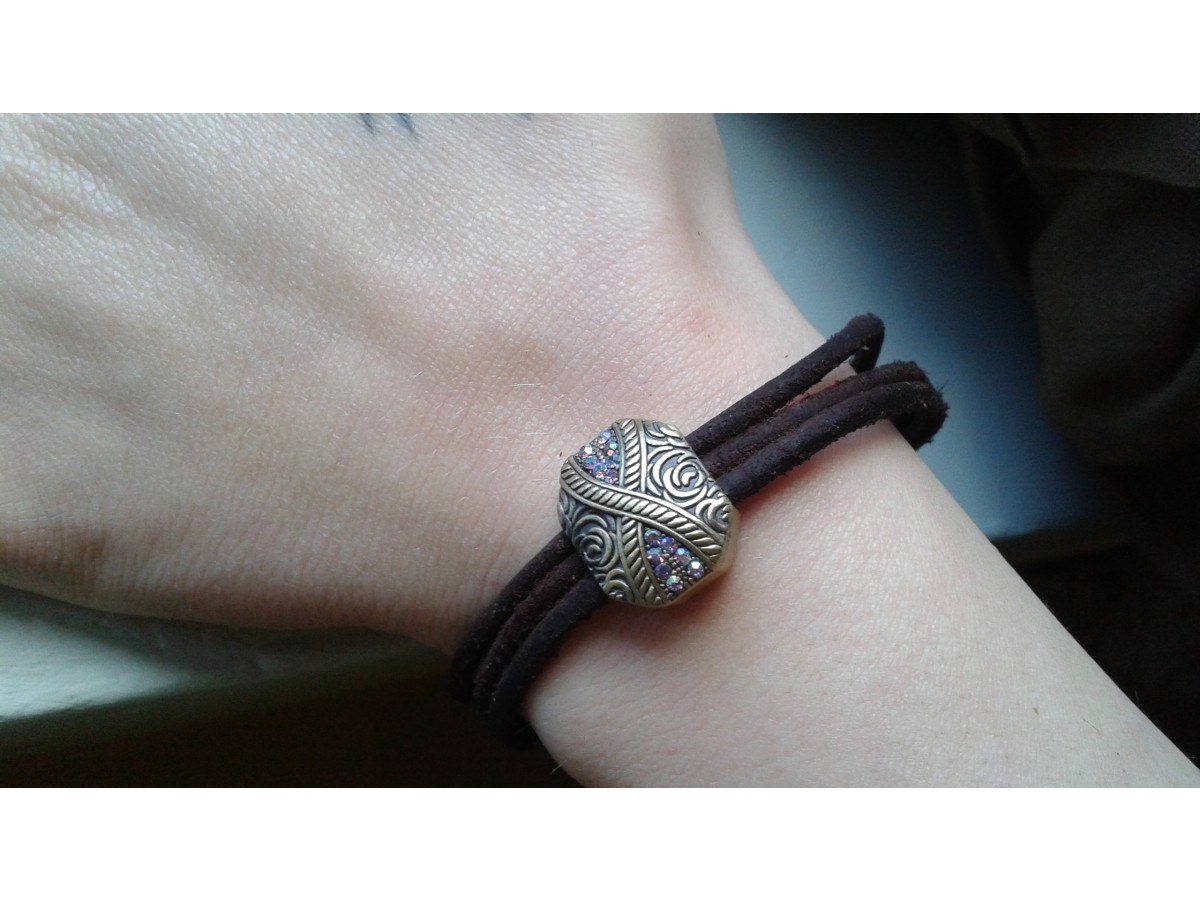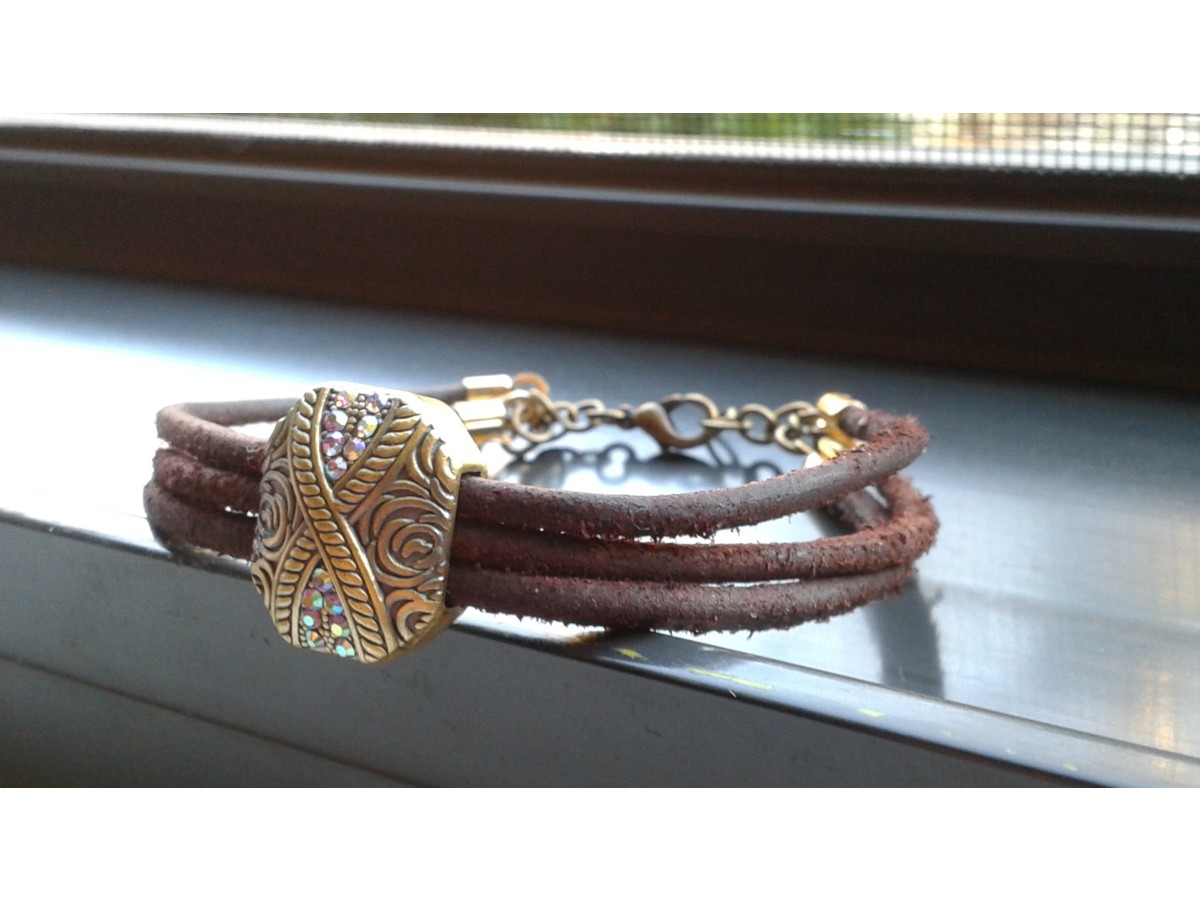 Antique Crystal & Brown Leather Cuff, Light Bronze Focal Slide - Sparkling Statement Jewelry

Product Description
Three strands of genuine 3mm distressed brown leather have been fastened on each end with gold-plated brass cord ends and attached to each other with bronze jumprings. A bronze filigree-themed and Aurora Borealis crystal encrusted slide focal serves as the wristband's centerpiece. Filigree Crystal slide can be adjusted and moved from side to side. Bracelet is fastened by a bronze lobster style clasp.

*** Bracelet measures 8 inches long. It is perfect for a women with a larger wrist, and is meant to comfortably fit wrists 7 1/2 inches in circumference. This bracelet is not adjustable. If you need a smaller or larger size, please send me a message at checkout so I can adjust the length for maximum comfort!

This piece will arrive packaged in a black gift box - perfect for easy gift giving, or even just to treat yourself!
Shoppers Also Viewed
Other Products From Handcrafted by Miranda
Customer Reviews
Login to leave a review.