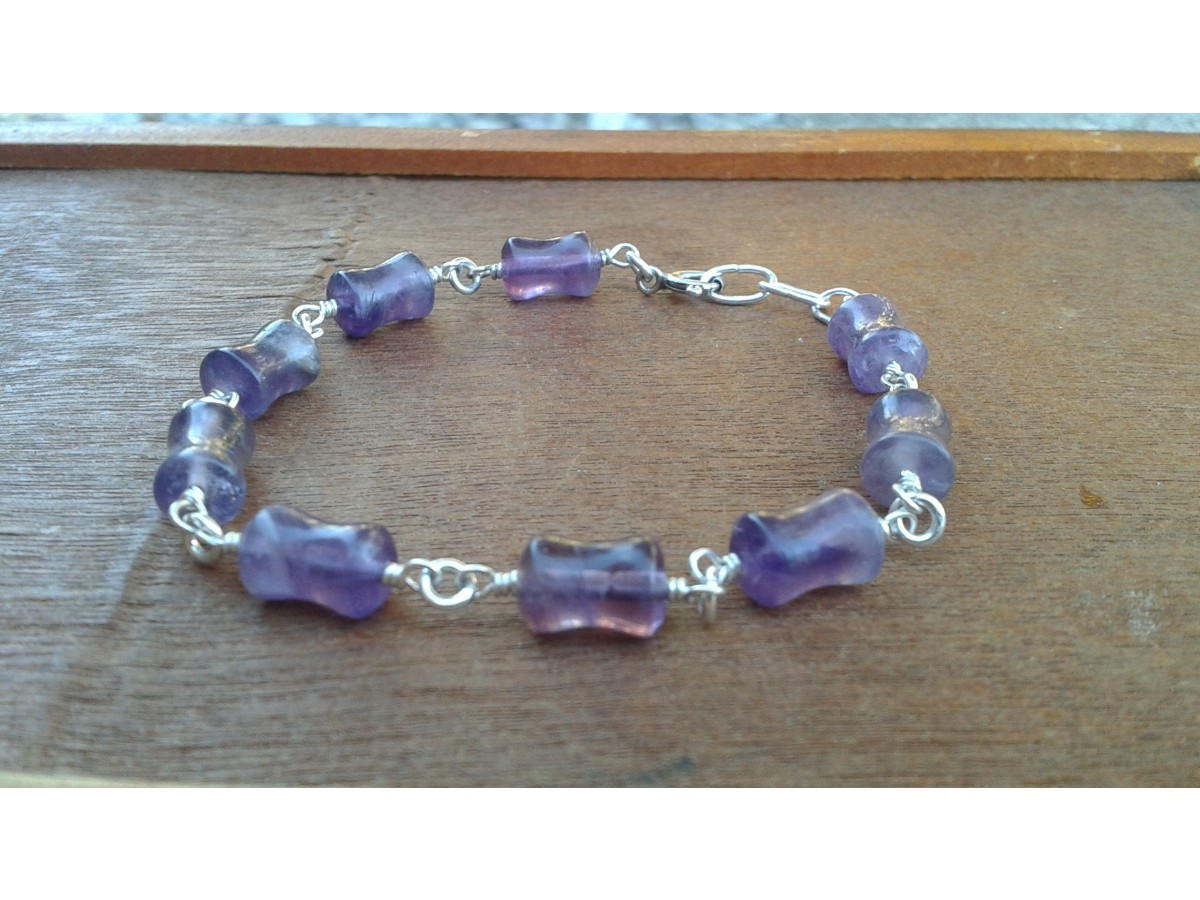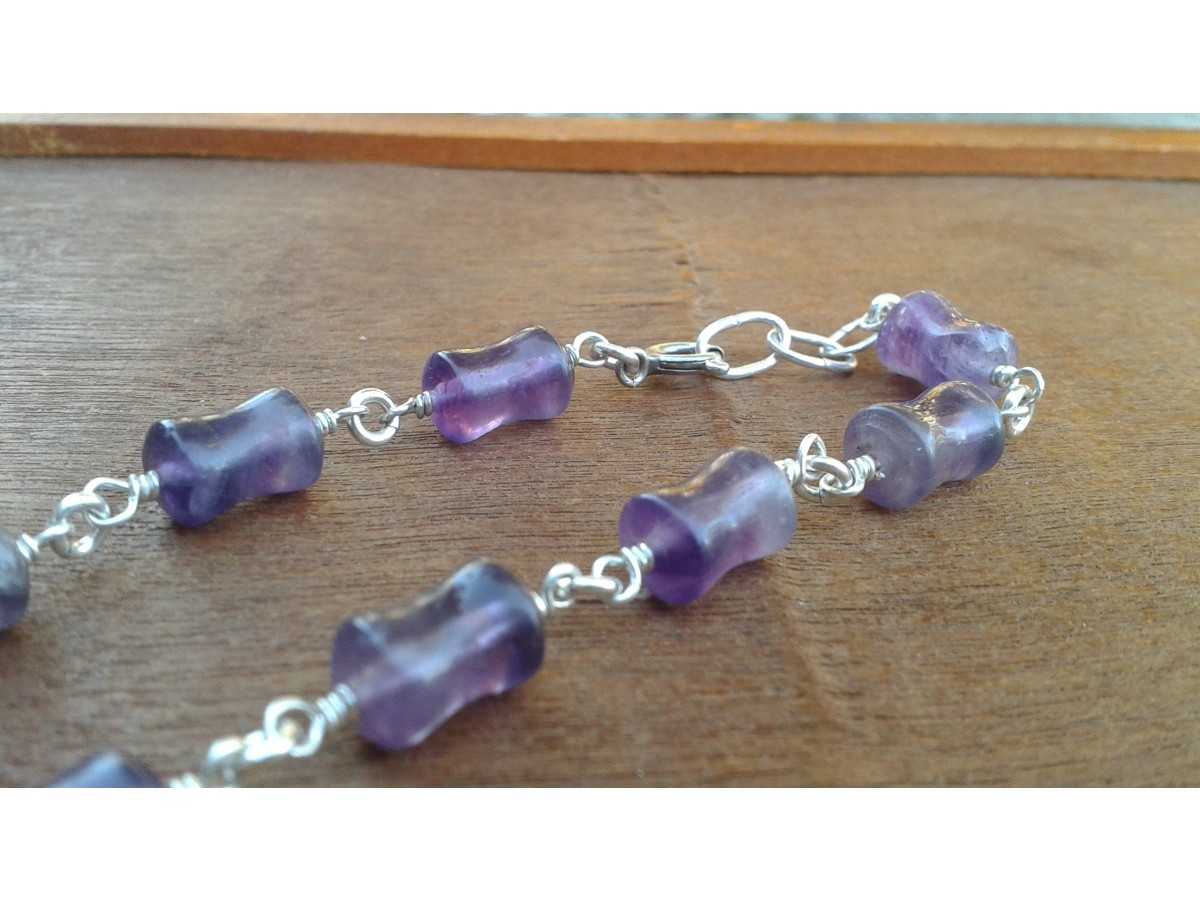 Natural Purple Amethyst & Sterling Silver Bracelet, Fine Jewelry, Healing Crystals, Serenity

Product Description
Fabulous purple "dog-bone" shaped Amethyst beads, wire wrapped with Sterling Silver wire and linked up with silver jumprings to form this exquisite gemstone bracelet. Bracelet is fastened with a small Sterling Silver spring-ring style clasp.
Bracelet measures approximately 7 inches long and is only slightly adjustable.
Amethyst is a stone of spiritual protection and purification, cleansing one's energy field of negative influences and attachments, and creating a resonant shield of spiritual Light around the body. It acts as a barrier against lower energies, psychic attack, geopathic stress and unhealthy environments. It is a valuable protection for those doing psychic or intuitive work, and enhances personal environments with a healing and protective circle of Light. Amethyst is a master healer. It is a natural tranquilizer for cooling down the mind and emotions and alleviating a multitude of physical, mental and emotional imbalances. A natural stress reliever, Amethyst can encourage inner strength. The strong healing energy of Amethyst can transmute lower vibrations to higher frequencies, transforming negative energy to love energy. Overall it is a healer beyond measure for practically everything.
This piece will arrive packaged in a small black gift box - perfect for easy gift giving or even just to treat yourself!
$5 Flat Rate Shipping - FREE SHIPPING on orders over $100!
Shoppers Also Viewed
Other Products From Handcrafted by Miranda
Customer Reviews
Login to leave a review.