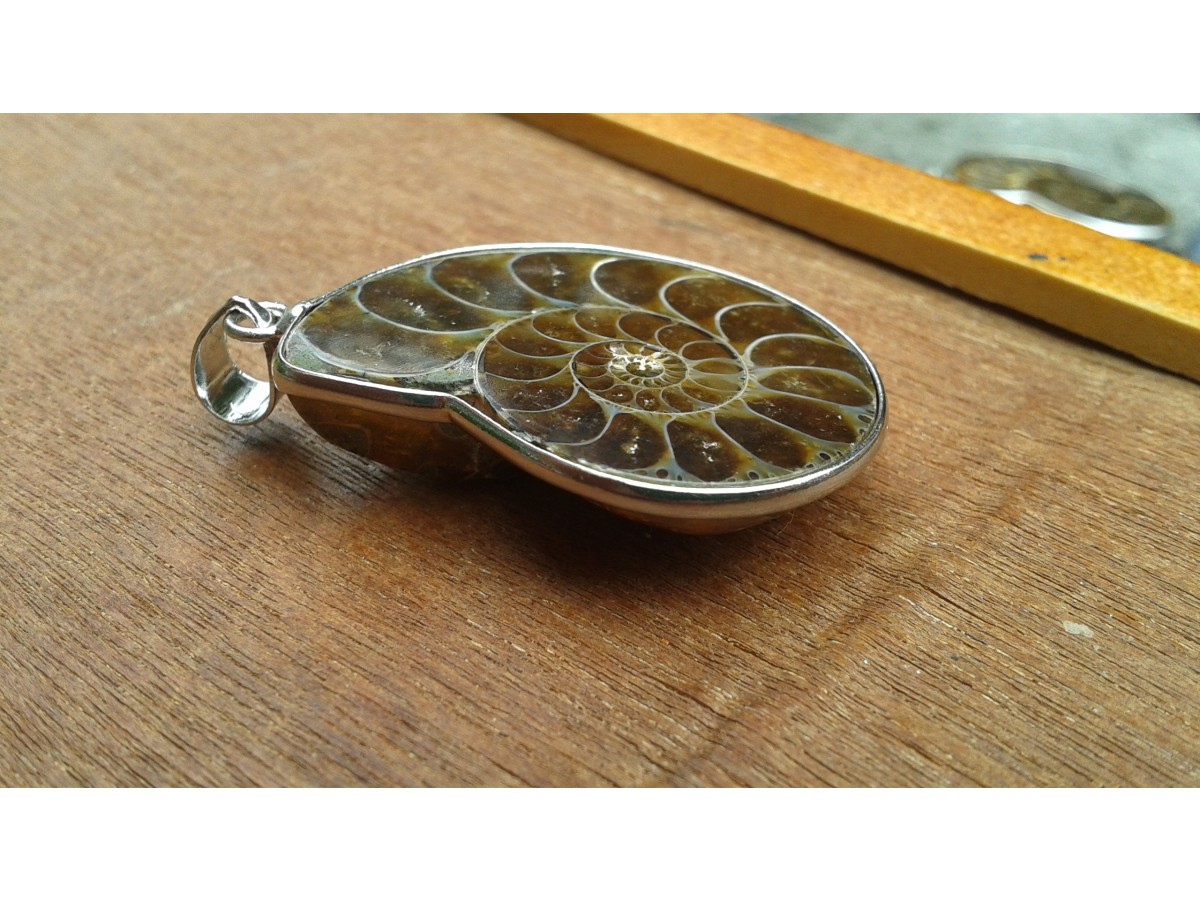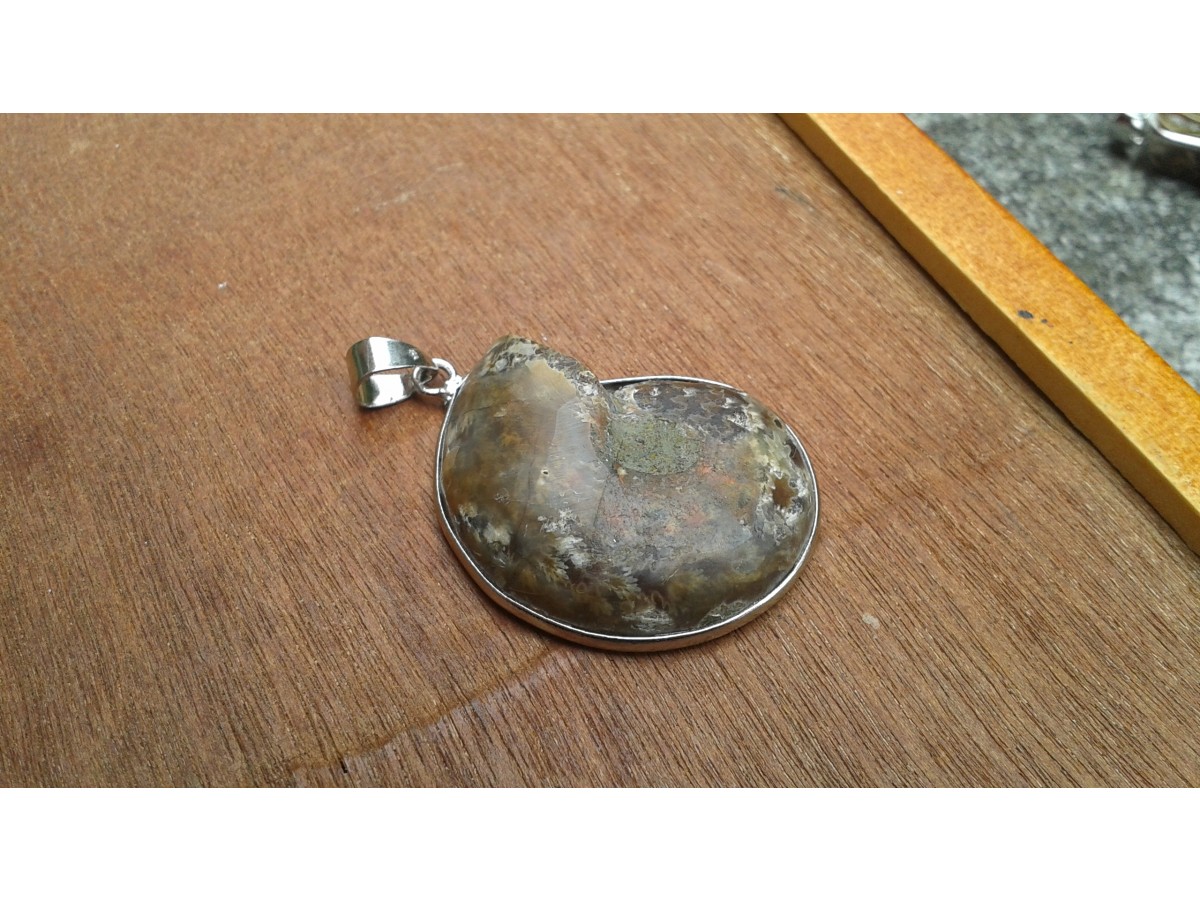 Natural Ammonite Fossil Pendant on Sterling Silver Chain, Natural History Jewelry, Science

Product Description
This gorgeous natural Ammonite Fossil is smooth and polished & perfect on one side while rough and slightly rainbow iridescent on the other. It is bordered with Sterling Silver and it is suspended from an 18 inch Sterling Silver chain with small spring ring clasp.

Necklace measures 18 inches long and pendant is 1 1/2 inches high.

The Ammonite Fossil comes from an extinct cephalopod mollusc that lived in the Earth's oceans from 175 - 65 million years ago. Their closest living relative is the Pearly Nautilus.

This piece will arrive packaged in a gift box for easy gift giving, or even just to treat yourself!
$5 Flat Rate Shipping - FREE SHIPPING on orders over $100!
Shoppers Also Viewed
Other Products From Handcrafted by Miranda
Customer Reviews
Login to leave a review.