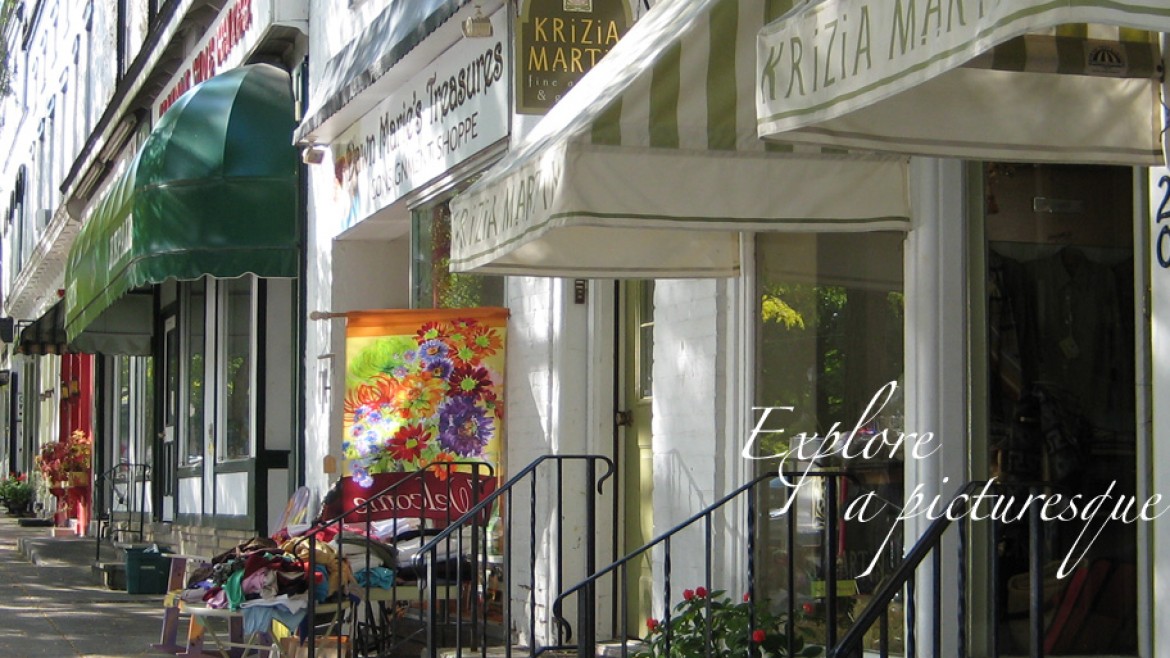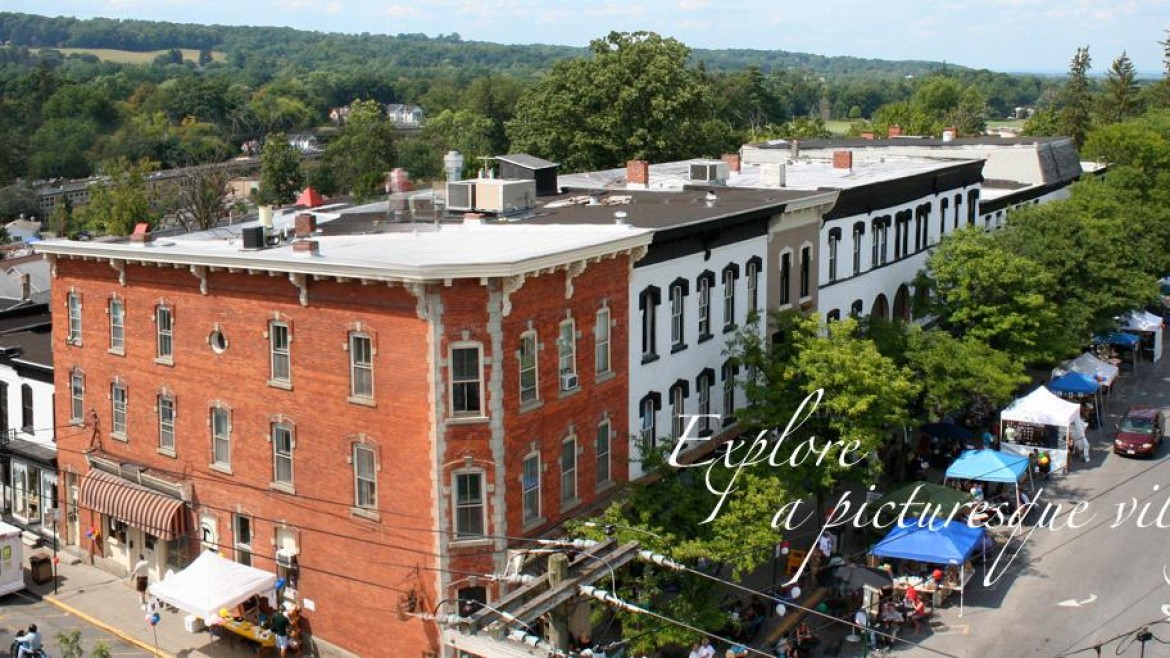 With its beautiful trees charming small-town atmosphere, Clinton is also a wonderful place to take a leisurely stroll. Historical markers throughout the village celebrate Clintonís past, including one plaque naming the central village area to the National Register of Historic Places; anothermarking the Chenango Canal, a feeder to the Erie Canal; and a third marking the site of the Clinton Pharmacy, which from its modest beginnings on West Park Row has grown to become the international pharmaceutical giant, Bristol-Myers-Squibb. Enriching the area is the home of early mineral spring activity, which resulted in the founding of Franklin Springs in 1790, a hamlet on Clintonís south side. To the north is Clark Mills, founded in 1798, and the home to textile mills originally built by the A.B. Clark and Company around 1840 and which survived under various owners until 1943.
While visitors can might easily spend several days taking advantage of all that Clinton has to offer, the villageís central location, nice restaurants, and variety of bed and breakfasts also make it an ideal location from which to explore other regional attractions. In addition to its many beautiful scenic vistas, Central New York is rich in American history. Visitors to the area can visit the Erie Canal Village, Fort Stanwix National Monument, the Oriskany Battlefield and the Baron Von Steuben Memorial.
Also nearby are the Adirondack Park, The National Baseball Hall of Fame, an antique collectorís paradise, The Munson-Williams-Proctor Institute, the Stanley Performing Arts Center and Turning Stone Casino.
Culturally, recreationally and aesthically Clinton is a wonderful place to visit and a great place to live.