Jams by Kim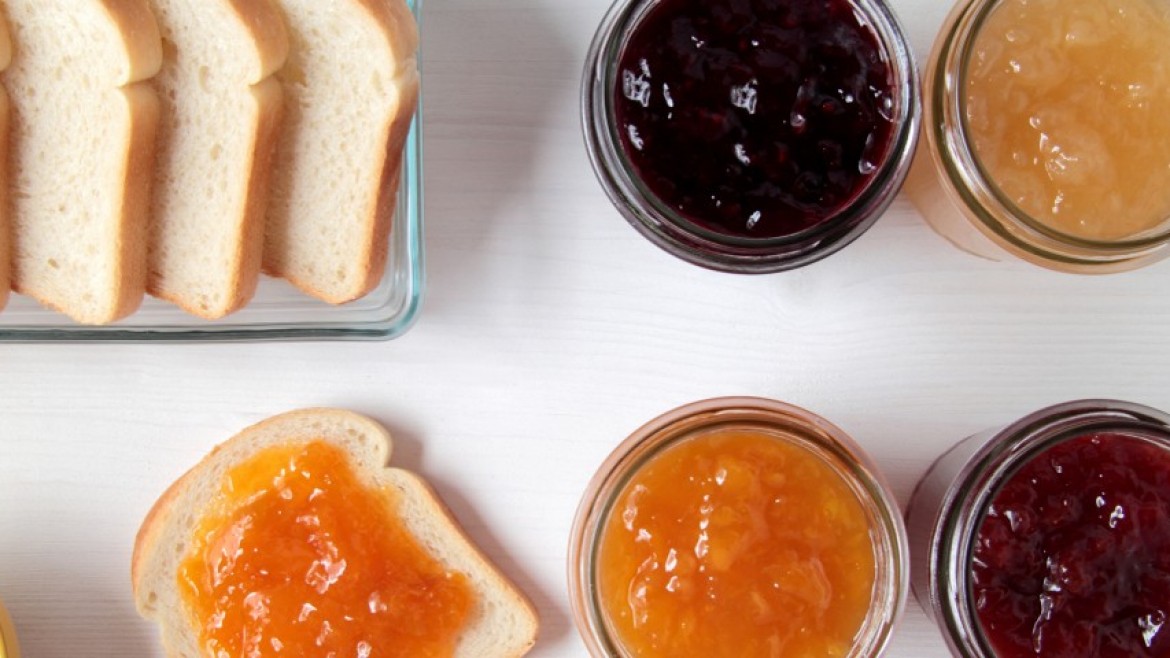 One of the joys of cooking is getting close to your food. Rather than taking a plastic-sheathed piece of bread from a bag, you knead the dough by hand, patiently wait for it to rise and then bake to golden brown. Instead of ordering a pizza, you create your own masterpiece with hand-tossed grated cheese, olives, pineapple, or whatever else strikes your Friday night fancy. And, then there are the talented and driven few like Kim Osterhoudt, who take their love of cooking and talent in the kitchen a step further and start a business.
"Jams By Kim," out of Hillsborough, New Jersey, is the culmination of a family legacy of vegetable growing, canning and preserving foods. Kim stirs her wonderful jams by hand and sells them at local events (known as "jam sessions") and through her website: www.jamsbykim.com. I had the pleasure of tasting several of Kim's creations at the recent SEED event sponsored by the Central Jersey Chapter of the National Association of Women Business Owners. Kim was one of three winners of the annual SEED competition, which supports emerging women entrepreneurs.
Jams by Kim sells both fruity and savory jams and jellies. I particularly enjoyed the Bartlett Pear and Strawberry Jam, an irresistible combination that almost tastes like champagne on a cracker. The spicy Pepper Jelly is perfect as a quick appetizer when poured over a block of cream cheese. I loved the Tangerine variety, too. Kim also offers intriguing varieties such as Roasted Garlic and Ginger which can be used in combination with cooked chicken, beef and seafood.
Kim Osterhoudt is a friendly and enthusiastic ambassador for her business who puts her heart and soul into every mouth watering batch of her jams and jellies. If you want to sample Kim's first rate jams and support one of our area's local food purveyors,visit the "Jams By Kim" website. Everything is available online and shipped directly to your home.
by Beth Christian, July 11, 2010
Jams by Kim doesn't have any items available right now.
Check back soon to see what they add next!
Customer Reviews
Login to leave a review.