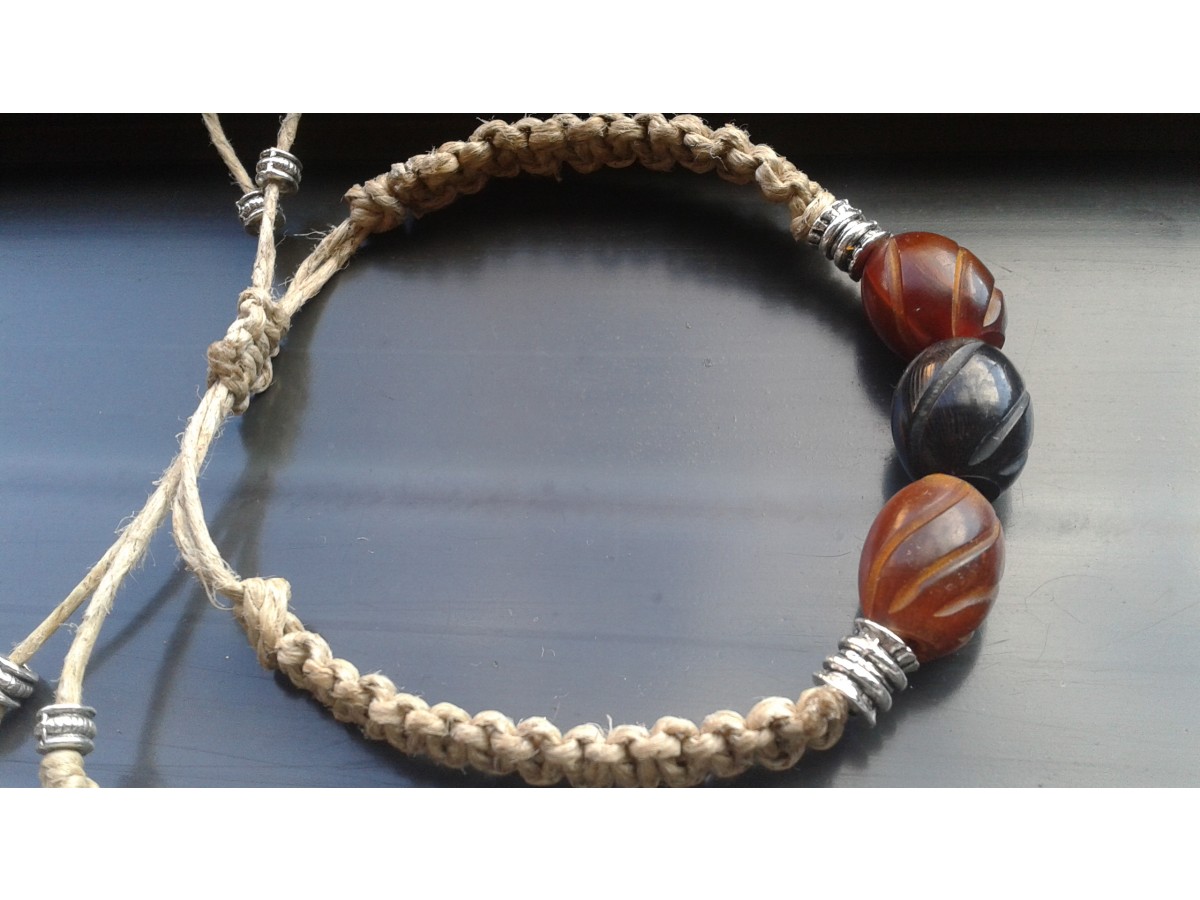 Natural Hemp Macrame Bracelet with Carved Horn Beads - Adjustable Sliding Closure- Men and Women, Un

Product Description
Natural Hemp Macrame Bracelet, made with brownish-red & black carved natural horn and silver-plated pewter beads is a perfect piece of every day jewelry for anyone! The adjustable sliding closure accommodates most women's wrists and expands to an 8 1/2 inch circumference to slip your hand through.

If purchasing this piece for a man, please let me know so I can adjust the fit for maximum comfort!

All orders come packaged in a small black gift box - perfect for easy gift giving or even just to treat yourself!
Shoppers Also Viewed
Other Products From Handcrafted by Miranda
Customer Reviews
Login to leave a review.