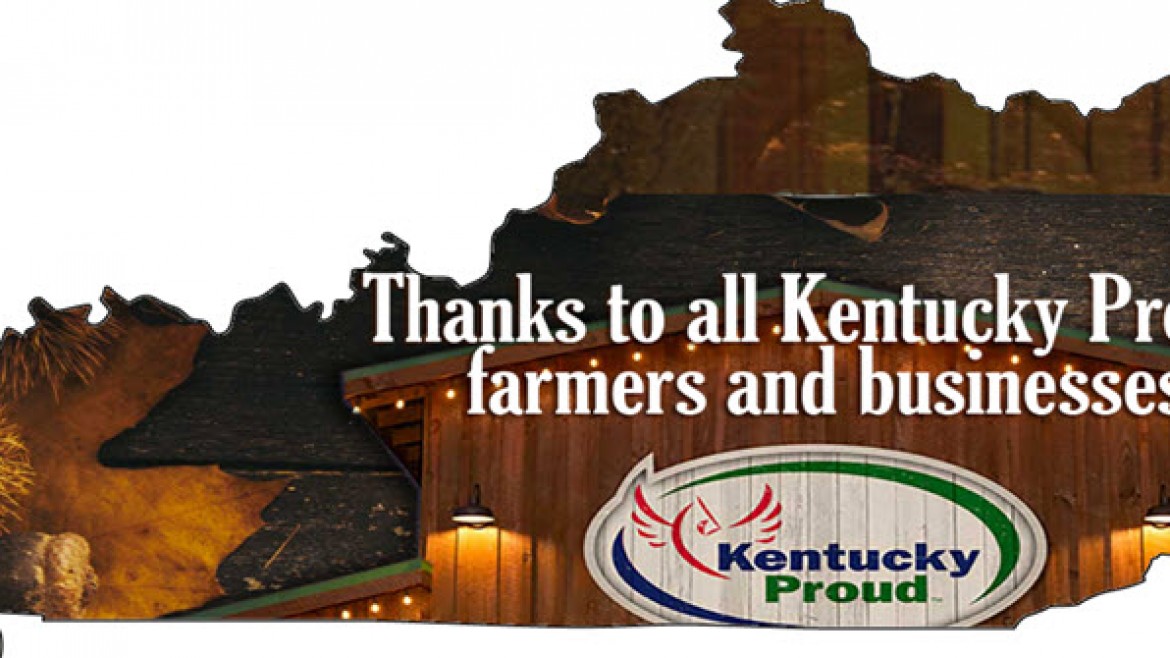 Kentucky Proud stands for foods, nursery items, crafts, agritourism sites, farmers' markets, state parks, and many other products and destinations with roots in Kentucky soil. Kentucky Proud foods are raised, grown, or processed in Kentucky by Kentuckians. You can serve Kentucky Proud foods to your family with the confidence that they came from your friends and neighbors just down the road — not from thousands of miles away. When you buy a product with the Kentucky Proud label:
You are buying the freshest, most nutritious food possible.
You are keeping your dollars close to home.
You are helping a Kentucky farm family earn a living.
You are reducing the miles that the food has to travel from the farm to your plate.
Look for the Kentucky Proud logo at your favorite grocery, restaurant, or farmers' market.