Goose Grease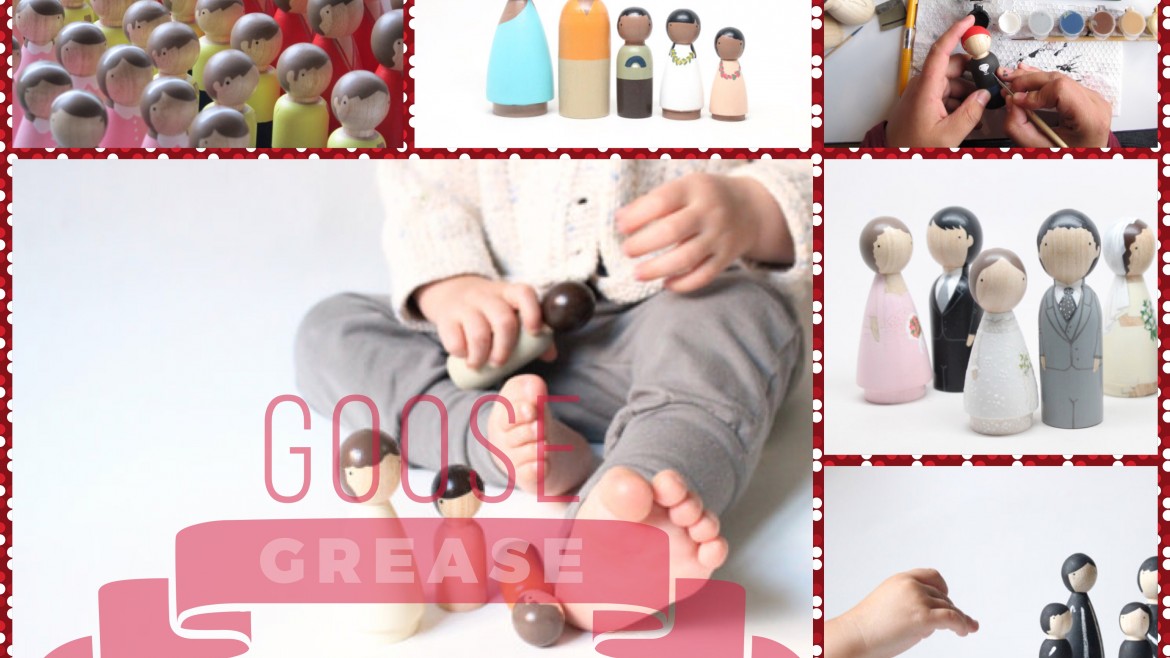 The ORIGINAL Peg Doll Wedding Cake Toppers and Unique Heirloom Wooden Dolls. To fully customize your wedding cake toppers or personalized family, purchase one of the listings below and fill out your request form at www.goosegreaseshop.com by clicking on Personalize. Semi-custom toppers ship within 5-7 business days.

Address
190 MESEROLE ST, #3, WILLIAMSBURG, NY 11206
Email
anna@goosegreaseshop.com
— FEATURED ITEMS —
Customer Reviews
Login to leave a review.