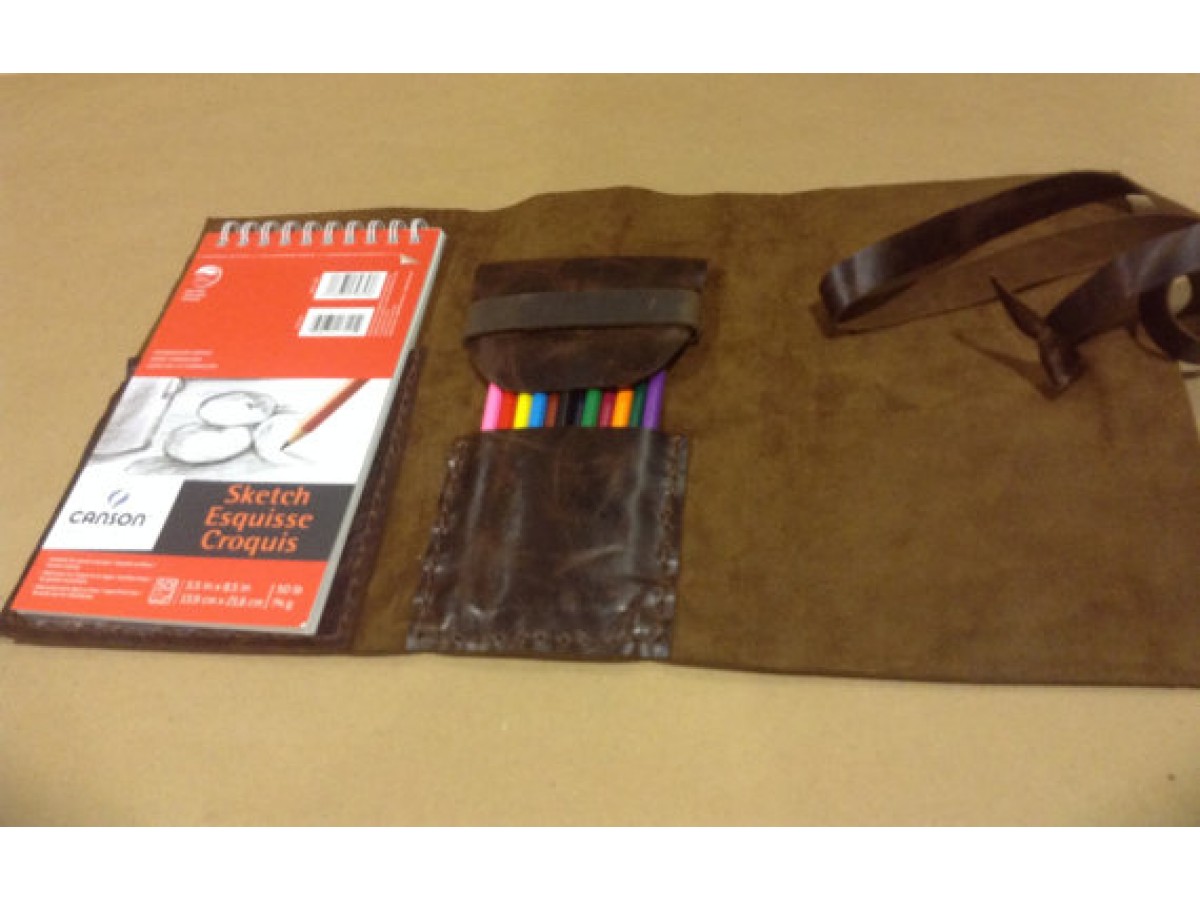 Sketch Book Case Made of Vintage Leather,Artist and Designer Tooled Case Made By NadiraBag

Product Description
---
---
---
Sketch Book Case Made of Vintage Leather,Artist and Designer Tooled Case Made By NadiraBag
This tooled designer sketch book is made of soft matt vintage leather. It's refillable and case can be made in any size and color, JUST ASK , and I will be so happy to assist your creative order.
SIZE : 5.5"/ 8.5"
____________________________________________
Happy customers said this:
*** This bag showed up so quickly and far exceeded all of my expectations. Not only is Nadira just as quick in her responses, but her quality of work is unparalleled. As much as I love this
bag today, I'm almost more excited to see it in 5 years, you can tell right away it will just get better and better with love and age. Thank you Nadira!
*** Nadira is a fantastic artist! Her leather bags are so gorgeous and totally flawless! i wish one day I could see her products on 5th Avenue! i purchased one backpack for my daughter and I am ordering another one for myself! Thank you very much Nadira and way to go!!! Catalina Reid, Montreal, Canada
*** This is a really great bag. It is excellent workmanship and I got customized service. Prompt delivery. Very happy with it - it looks really good.
_____________________________________________
>>> Bags are made to order and in order to give you the best quality, it will take approximately two weeks to be made and shipped.
Shoppers Also Viewed
Other Products From Nadira Bag
Customer Reviews
Login to leave a review.