Who Has The Best Main Street Shopping Experience In America?
What makes a great small-town shopping experience? And who in America has the best one?For the last 3 months, ShopOnMain and Small Town, Big Deal have been on a mission to find out.
Nominations began in January, and nearly 100 towns were nominated. Over 20,000 votes were cast. But now, the contest has ended, the votes have been tallied, and it's time to announce the winners!
So, without further ado....
---
Overall Winner (& Quaint Category Winner): Galena, IL
---

Despite a population of only 3,429, Galena managed to muster 4,005 votes on their path to victory!
Regarding their Main Street shopping, Galena says, "Inspired by nature and overlooking the banks of the Galena River, our welcoming Main Street embraces a simpler time. You'll create cherished memories spending time together relaxing and unwinding."
Clearly, lots of people agreed with them! Galena was also named one of the '10 Best Small Towns in America' by Fodor's and included on the Smithsonian's list of '20 Best Small Towns to Visit in 2013.'
Visit Galena On ShopOnMain
---
---
Charming Winner: Bristol TN/ VA
---

Bristol is a unique town, straddling the line between Tennessee and Virginia.
One of Bristol's most unique features is State Street, which divides Bristol, Tennessee and Bristol, Virginia. Brass markers, emblazoned with "Tennessee" and "Virginia" on either side, run the length of the street, making this a popular stop for visitors, who like to stand in the middle of the street with one foot in each state for a photo.
Bristol's population of 26,702 put it in our "Charming" category - which it won handily with a total of 3,640 votes!
Visit Bristol On ShopOnMain
---
---
Bustling Winner: Old Town, Lansing MI
---

Old Town is Lansing's original downtown and boutique district. The neighborhood's beautiful Victorian buildings are filled with unique galleries, tasty eateries, quaint boutiques, creative businesses, specialty shops, nightclubs and more.
Voted one of the top places to bring visitors and the winner of IKEA's Main Street Makeover, Old Town is an urban neighborhood with a small town feel. This arts district hosts festivals, gallery walks and farmers markets throughout the year.
As a small neighborhood in the larger city of Lansing, MI, Old Town fell into our Bustling category for towns over 50,000 residents. They received 330 votes.
Visit Old Town On ShopOnMain
---
---
Other Top-Finishing Towns
These towns gave the winners a run for their money! Each finished in the top 12.
Holland MI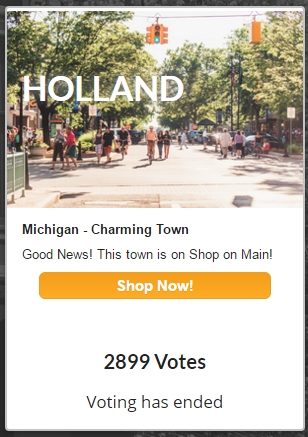 Shop Holland
Waynesville NC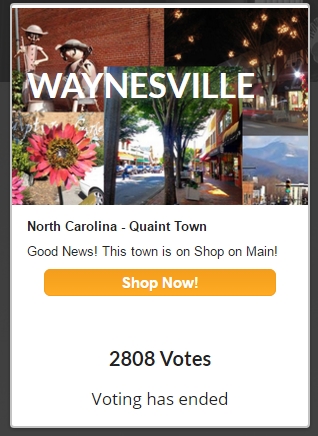 Shop Waynesville
Geneva IL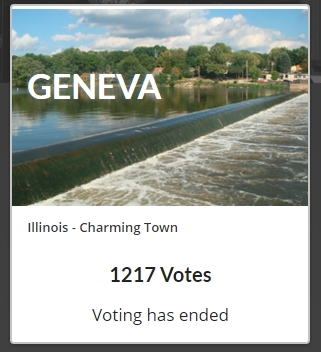 Shop Geneva
---
El Dorado AR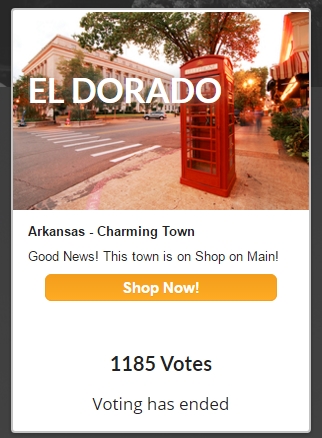 Shop El Dorado
Lititz PA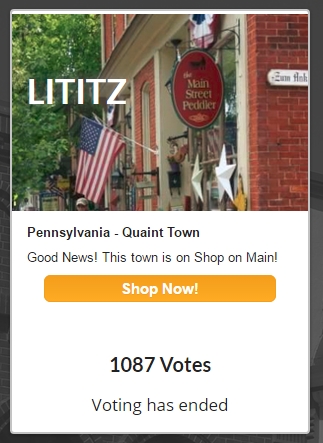 Shop Lititz
Newnan GA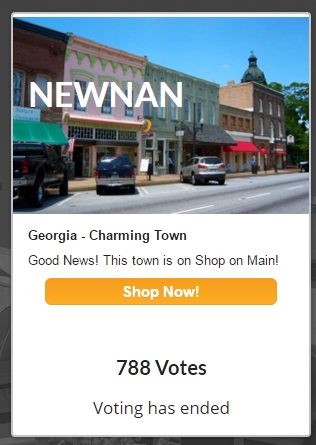 Shop Newnan
---
Beloit WI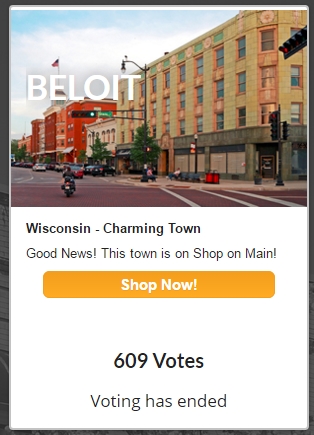 Shop Beloit
Hendersonville NC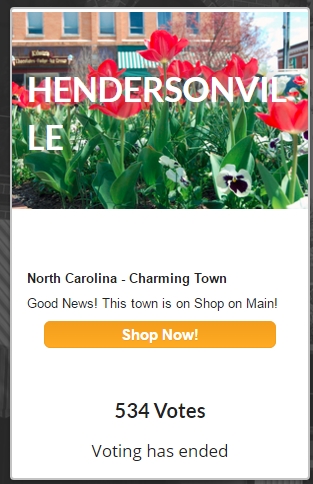 Shop Hendersonville
Cape Girardeau MO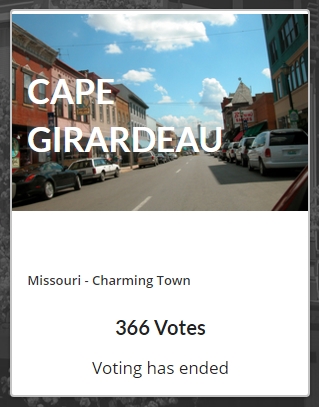 Shop Cape Girardeau
---