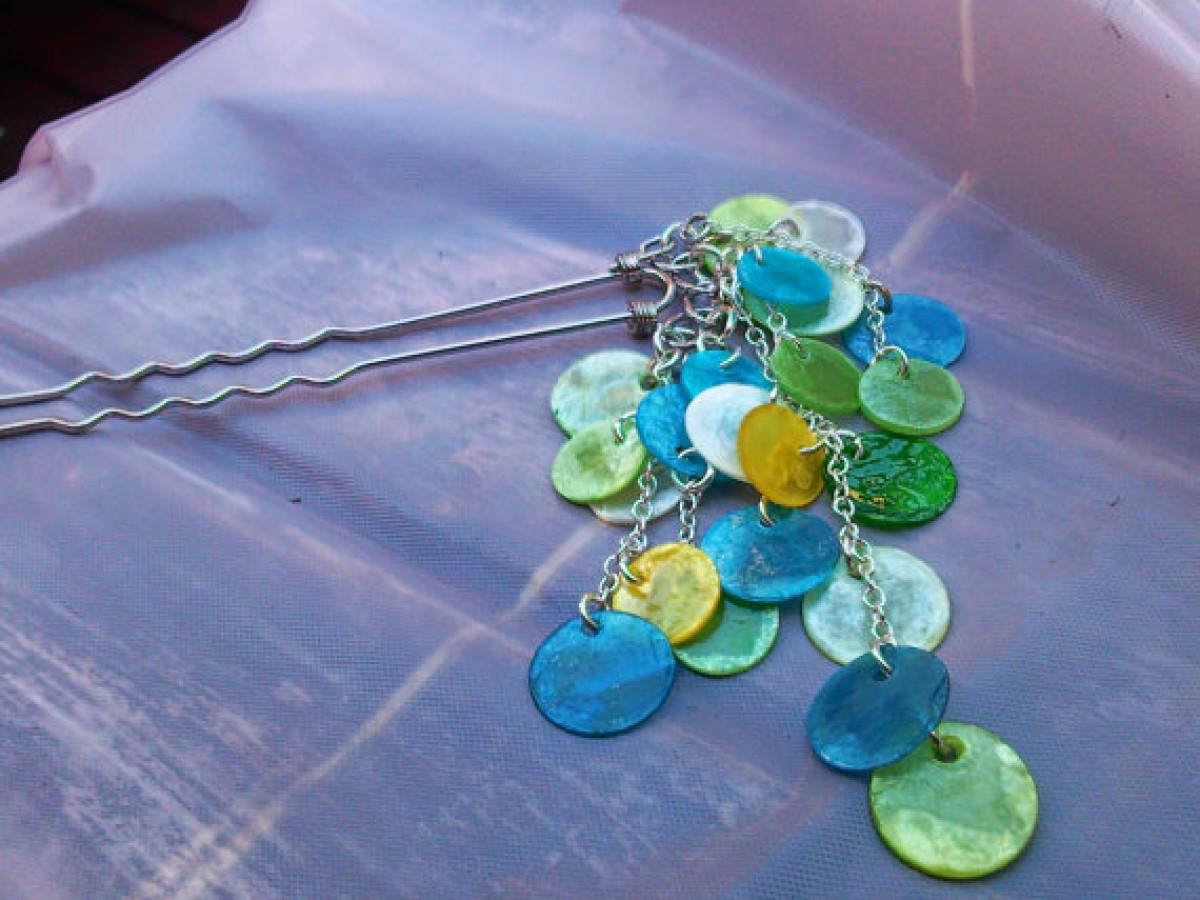 Hairstick - Blue, Green & Yellow Capiz Shell Dangle - Bridal Hair Accessory, Bridesmaid, Flower Girl

Product Description
Hairstick - Blue, Green & Yellow Capiz Shell Dangle - Bridal Hair Accessory, Bridesmaid, Flower Girl, Prom Dress - Classy
One of a kind Hair Accessory!

Beautiful round Capiz Shell dangles, in light green, blue, turquoise and yellow tones reminiscent of the ocean, artfully linked up to varying lengths of chain and suspended from a beautifully crafted metal hair stick. Capiz Shells are semi-transparent and they are dyed and coated to enhance their beauty and give them a subtle shine.

From tip to tip, Hair Stick measures 7 inches long - the metal stick is 4 inches, and the Capiz Shell dangle is 3 inches.

These Hair Sticks are a wonderful accessory for a Bride, Bridesmaid, or a Flowergirl. They are also the perfect finishing touch for a Dance Recital Costume or a Prom Dress. They can be worn to add flair and emphasis to an everyday outfit as well. The options are endless!
$5 Flat Rate Shipping - FREE SHIPPING on orders over $100!
---
---
---
Shoppers Also Viewed
Other Products From Handcrafted by Miranda
Customer Reviews
Login to leave a review.