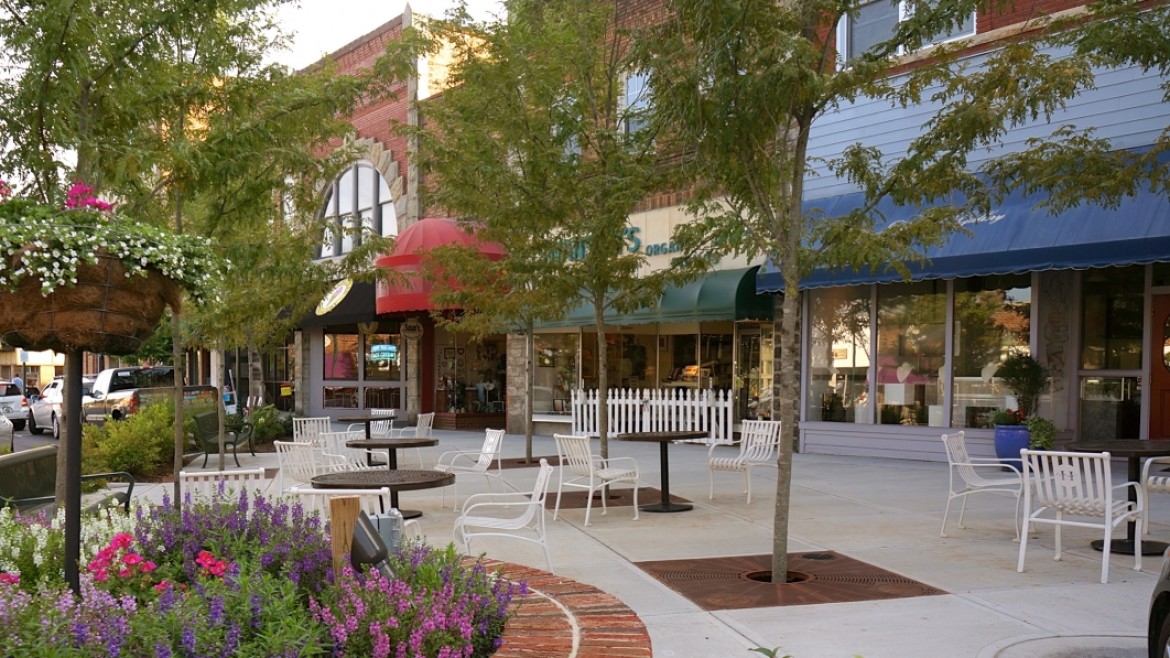 Look closely into the mountains of North Carolina and you'll discover a place unlike any other. Hendersonville calls us all to get up, seek out and explore new experiences. Find yourself hiking through the DuPont State Recreational Forest or touring the Sierra Nevada Brewery. Be moved. Because that's what happens in Hendersonville.
Check out the video to get a feel for our amazing historic Downtown!
---
Hendersonville is currently in the top 10 in the Best Shopping On Main competition! (Vote for them Here) However, none of the shops in Hendersonville have signed up for their listing here yet. If you'd like to see shops from Hendersonville, contact their Chamber of Commerce and let them know!