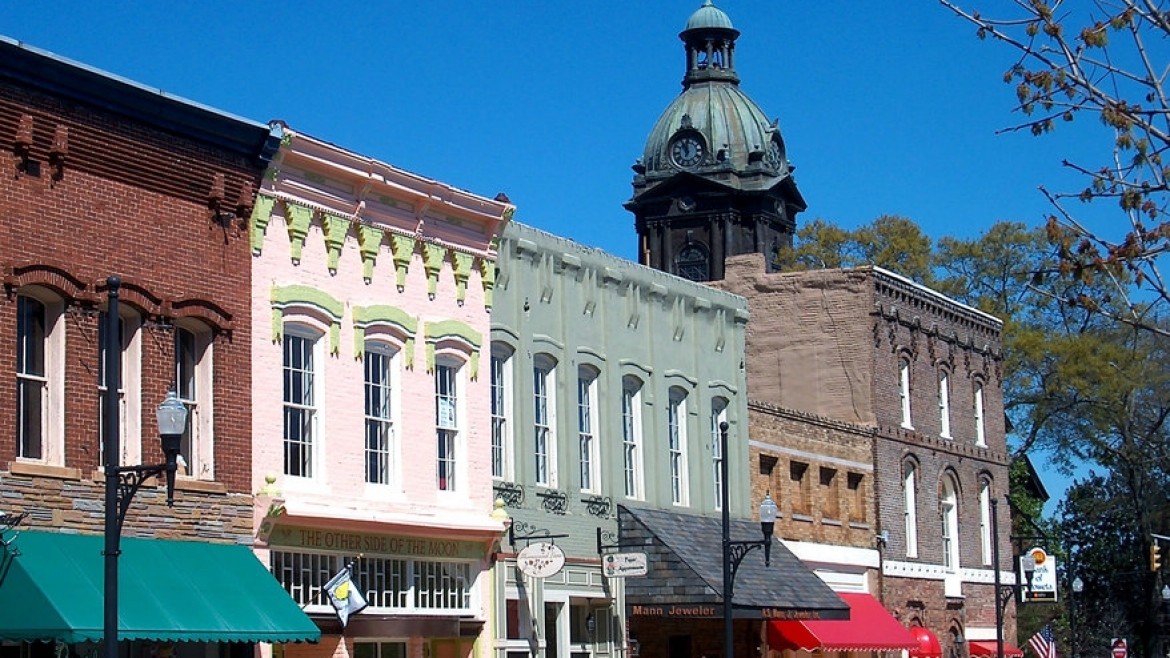 Welcome to the City of Newnan, a community with a rich history that is committed to a vibrant future. We hope that the launch of our new web site will help us share with you the services and opportunities provided by our city and help you communicate with us about your needs and hopes for Newnan.
Spared from the ravages of the Civil War, Newnan includes six nationally registered historic districts and is known as "The City of Homes." With the nation's busiest airport close at hand, Newnan is a planned center of growth that blends beautiful residential areas with a solid business community. We are an ideal environment for living and working, offering state-of-the-art city and public safety services and a public school system that is ranked "excellent" by the Georgia Department of Education.
---
Newnan is currently in the top 10 in the Best Shopping On Main competition! (Vote for them Here) However, none of the shops in Newnan have signed up for their listing here yet. If you'd like to see shops from Newnan, contact their Chamber of Commerce and let them know!
---